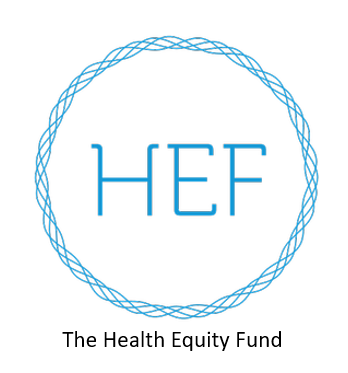 About
The Health Equity Fund (HEF) is a Medical School Executive Council (MSEC) subcommittee that funds student initiatives that promote social and health equity. HEF is a great opportunity to gain seed funding for equity-oriented research projects, student groups, or other socially conscious endeavors.
Awarded grants generally range between $200-$500 and are eligible for six months from the date of the award. All Weill Cornell Medicine medical and MD/PhD students are eligible.
To apply for funding click HERE!
Past Funded Projects
Sexual Health Elective
Diversity in Reproductive Choice and Human Sexuality" is a 5 session course focused on the spectrum of sexual health, reproductive health, and human sexuality. This selective is aimed at introducing students to advanced topics in these areas to empower them to address sexual health efficiently and informatively during patient encounters across a broad range of specialties. The course is taught by Weill Cornell Medicine faculty, nurses, and community social workers who are experts in their respective fields.
Thanks to the Health Equity Fund seed grant, this course is now being taught in its second iteration, reaching over 40 medical students and physician assistants. Students learn skills in counseling diverse patient populations about their sexual practices, sexual problems, and reproductive choices, in a supportive and validating manner. Moreover, students are encouraged to assess how health inequities arise from the medicalization of childbirth and disparities in peripartum care.
In addition, our research evaluating the efficacy of our educational intervention has been presented at The Sexual Medicine Society for North America, and received two more independent grants in order to ensure its continuation.
Clean Water Project
Currently, diarrhea is one of the most common causes of death worldwide, particularly in children under the age of five. "Maji Kwa Afya: Decentralized Solar Water Solutions in Rural Tanzania" is an implementation and research project that aims to bring clean water to rural Nhobola Village in Shinyanga, Tanzania, and ultimately serve as a model for implementation of similar systems in other regions in sub-Saharan Africa.
Thanks to the Health Equity Fund grants, a SunSpring® solar-powered water pump and filtration system has been installed, and has become a reliable source of clean water for people living in the area. Additionally, the Health Equity Fund has provided funding for research purposes – our group has started evaluating the efficacy of the water pump and filtration system as well as where to focus educational efforts.
For more information email: hefcornell@gmail.com