Welcome

Co-Principal Investigator Monika Safford, MD, and I are delighted to welcome you to the Weill Cornell Medicine Diversity Center of Excellence of the Cornell Center for Health Equity. The Diversity Center of Excellence's mission is to enhance diversity in medicine and health care and to promote health equity through research, education, and advocacy, all in partnership with the community.

I am a native New Yorker and decided that I wanted to be a doctor when I was fourteen years old. I am now a primary care doctor and take care of patients and teach as part of Cornell's faculty. I have had the privilege of taking care of wonderful patients who have taught me so much.

I work with many collaborators to increase the diversity of the health care workforce so that it can address the needs of an increasingly diverse nation. Low income and minority people in our country are more likely to be sick and to die young, and we must work to change that. This is a challenging time for our country and for the world, as we confront important decisions about health care delivery, gun violence, education, climate change, voting rights, economic rights, and the rights of immigrants, refugees, and minority communities. I am convinced that together we can make a difference—and that the keys are education and empowerment—especially of young people and of communities.

We are lucky to live in New York City, the most diverse city in the world, which has welcomed migrants from all over the country, and immigrants from every country of the world, for hundreds of years. New York City has been at the center of many key social movements, and cultural and political achievements. Countless innovators and leaders started out here. Weill Cornell and New York-Presbyterian have also fostered the development of wonderful physicians, scientists, and other health and science professionals.

We invite you to explore Weill Cornell's medical and graduate schools, residency and fellowship programs, health care facilities, and our Diversity Center of Excellence and other diversity, educational and community programs.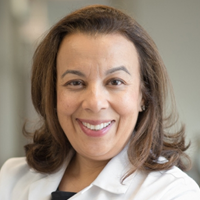 Susana Morales, MD
Principal Investigator, Diversity Center of Excellence
Associate Professor of Clinical Medicine, General Internal Medicine
Vice Chair of Diversity, Weill Department of Medicine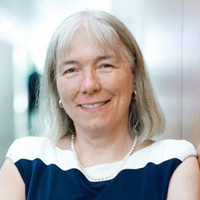 Monika M. Safford, MD
Co-Principal Investigator, Diversity Center of Excellence
John J. Kuiper Professor of Medicine
Chief, Division of General Internal Medicine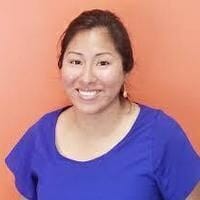 Daisy Torres-Baez, MS
Diversity Programs Coordinator
Division of General Internal Medicine
Weill Cornell Medicine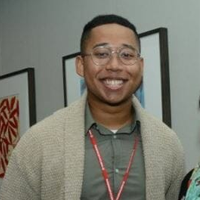 Benedict Harvey, BS
Diversity Programs Specialist
Division of General Internal Medicine
Weill Cornell Medicine
About Us

The Weill Cornell Medicine Diversity Center of Excellence of the Cornell Center for Health Equity was established in 2018 with a grant awarded by the Health Resources and Services Administration of the United State Department of Health and Human Services.

For any questions, please email Benedict Harvey bbh2001@med.cornell.edu
Initiatives

Pipeline: expanded programs to enhance the diversity of the healthcare workforce

Mentoring: support and mentoring for URM medical students, residents, fellows, and faculty

Health Equity Education: expanded cultural competence and health disparities education

Health Equity Research Training: for medical students through the Health Equity Area of Concentration, mentoring of resident health equity research projects, and a Health Equity research fellowship

Health Equity Related Faculty Development: Scholars in Health Equity Program

Expanded Community Based Primary Care Training: become expert educators on health promotion topics of great interest to participating communities.

Community Partnerships: develop partnerships with community-based organizations to address the inequities in health outcomes among vulnerable populations throughout New York.

Generate New Knowledge: through our innovative programs, both in the peer-reviewed literature to share our insights with other academic centers and directly for the benefit of URM and other disadvantaged community members through a novel patient education platform.
Advocacy

The Diversity Center of Excellence co-sponsored a Public Charge Teach-In event on December 3, 2018 organized by Dr. Amanda Ramsdell, on a proposed regulation that would limit immigrant access to medical care. Invited advocates, Claudia Calhoon from New York Immigration Coalition, and physician activist, Dr. Chanelle Diaz spoke about public charge and immigration and health. Approximately 30 members of our WCM community attended.
Events and Updates

The Diversity Center of Excellence hosts year-round events in the New York City area for the Weill Cornell Medicine community and undergraduate students interested in pursuing degrees in medicine. A list of upcoming and past events can be found in the News & Events tab.
Resources

ACCESS Summer Internship Program: A program designed for undergraduate students to enhance their understanding of modern biology and medical research.

Travelers Summer Research Fellowship Program: The program is designed to give 25 premedical students deeper insights into the field of medicine, including issues that greatly affect the health of traditionally underserved groups.

Meet some of our faculty:

We Are Weill Cornell Medicine | Dr. Babacar Cisse

We Are Weill Cornell Medicine | Dr. Fernando Martinez

We Are Weill Cornell Medicine | Dr. Tanaka Dune

We Are Weill Cornell Medicine | Dr. Carl Crawford

Dare to Dream: Supporting Medical Education through Scholarships

Biography for Dr. Elaine Barfield
The Black and Latino Men in Medicine (BLMiM)

The Black and Latino Men in Medicine Initiative (BLMiM) was established in 2016 by Dr. Maurice Hinson, NYPH/Cornell Internal Medicine PGY3, and former Co-Chair of the Minority House Staff Committee. Its purpose is to create a network among Black and Latino male faculty, trainees, and students at WCM and Memorial Sloan Kettering Cancer Center. BLMiM fosters the advancement of its member's careers while also enhancing the pipeline for future leaders in healthcare, medicine and science. For questions, please contact: blmim.2016@gmail.com.

BLMiM launches new video highlighting the organization's missionFilm by @jnellfilms (www.jnellfilms.com)

Posted by Black and Latino Men in Medicine on Thursday, May 2, 2019
Photo Galleries

Diversity Faculty Development Circles Kickoff | February 27, 2020 | Weill Cornell Medicine Campus

The Weill Cornell Office of Diversity and Inclusion, the Diversity Center of Excellence of the Cornell Center for Health Equity, and the Department of Medicine celebrated the completion of the first year of our Diversity Faculty Development Mentoring Circles program and welcomed our second cohort on February 27, 2020. The Weill Cornell Medicine underrepresented minority faculty enjoyed an informal dinner and remarks from Dr. Augustine Choi, Stephen and Suzanne Weiss Dean of Weill Cornell Medicine and Provost for Medical Affairs of Cornell University. Dr. Linnie Golightly, Associate Dean for Diversity and Inclusion, leads this innovative program which brings interdisciplinary faculty together to work on enhancing academic careers in research, medical education, and clinical excellence. The Diversity Center of Excellence is led by Dr. Susana Morales, who is also Vice Chair for Diversity in the Department of Medicine. The university-wide Cornell Center for Health Equity is led by Dr. Monika Safford, Chief of General Internal Medicine, addresses health disparities through research, education, and community engagement.

---

Medical Student and Community Advocacy Galas | Fall 2019 | Weill Cornell Medicine Campus

Weill Cornell Medicine's commitment to diversity rings heavily with Dr. Susana Morales as the diversity champion in the department of medicine. As an advocate and leader in the field, Dr. Morales is keen on spreading awareness among medical trainees at educational and community gatherings celebrating the richness of advocacy. Pictured is Dr. Susana Morales with students, residents, fellows, and other attending physicians at the annual United Hospital Fund Gala which brought together health care, business, and community leaders to support their work to build a more effective health care system—and honor exceptional individuals for their contributions to hospitals and health care in New York. Also pictured is Dr. Susana Morales and another group at the annual Hispanic Health Professional Student Scholarship Gala celebrating Hispanic excellence in medicine and fellow student scholarship awardees.

---

Diversity Mentoring Cascade | Spring 2019-Present | Weill Cornell Medicine Campus

A Mentoring Cascade is a form of inter-generational learning in which knowledge, values, and practice cascade from one generation of health professionals to another. Mentoring Cascade teams are comprised of underrepresented minority faculty, alumni, fellows, residents, and medical students, allowing for mentoring up and down the training "cascade." All individuals have been grouped together based on goals and career interests. The annual program has quarterly sessions comprised of brief presentations, a break for food, and small group conversation. In this manner, the program aims to foster a familial environment with emotional support to discuss career development and personal obstacles. Interested in joining? Contact Benedict Harvey at bbh2001@med.cornell.edu.

---

White Coats for Human Rights | September 4, 2019 | Weill Cornell Medicine Campus

With the current state and urgent need for immigrant rights, the nationwide Latino Medical Student Association (LMSA) called for all chapters to take a photo using the hashtag #WhiteCoatsForHumanRights. Pictured are Weill Cornell Medicine's LMSA chapter members, other students, alongside Drs. Susana Morales, Chris Gonzalez, and Joseph Shin.

---

Make Your Match Residency Recruitment Conference | September 7, 2019 | Weill Cornell Medicine Campus

Under the direction of Dr. Susana Morales, the fall annual Make Your Match Residency Recruitment conference this year welcomed over 100 medical students across various medical institutions of the Northeast for a full program of panel conversations, one-on-one small group mentoring, networking, and lectures on the residency match and application process. Students met with current medical residents, faculty, and residency program directors from various departments including, but not limited to, Dermatology, Emergency Medicine, Neurology, Neurosurgery, OBGYN, Ophthalmology, Orthopedics, General Surgery, Otolaryngology, Pediatrics, Psychiatry, Pathology, and Medicine.

---

South Bronx Early College Academy In-School Assembly | June 11, 2019 | Weill Cornell Medicine Campus

The WCM Diversity Center of Excellence Pre-Medical Initiative seeks to engage students at all ages to strive for excellence and pursue medicine. A public charter school of the Women's Housing and Economic Development Corporation (WHEDco), the South Bronx Early College Academy welcomed our own Dr. Andrea Card a team of medical trainees to conduct an In-School Assembly on careers in science and the path to medicine. WHEDco is a community partner of the WCM Diversity Center of Excellence.

---

Pre-Medical Conference – Toward Health Equity and Beyond: Building a Career in Medicine | March 30, 2019 | Weill Cornell Medicine Campus

The Weill Cornell Diversity Center of Excellence hosted its inaugural health equity diversity pre-medical conference open to undergraduate students across New York universities and colleges to interact with many of our institutions medical students, residents, fellows, attending physicians, researchers, and deans of various offices of Weill Cornell Medicine. The day's events consisted of various speakers, a Q&A session on medical school admissions, a series of workshops on mentoring, medical school admissions, interviewing 101, careers in research, a series of small group mentoring sessions, and a reception over light snacks.

---

Dining with Doctors | March 14, 15 & April 25, 2019 | Fordham University Rose Hill and Lincoln Center Campuses

As part of the Weill Cornell Diversity Center of Excellence's pre-medical initiative, our group has partnered with several undergraduate institutions, of which Fordham University hosts a series called "Dining with Doctors." In this event series, curious and ambitious undergraduate students get together with medical students and physicians of all levels to informally chat and gain perspective on the medical profession.

---

GME Welcome Back 2019 | January 19, 2019 | Weill Cornell Medicine Campus

The annual GME Welcome Back is a residency recruitment event where residency applicants of primarily diverse backgrounds from fare and wide are invited to be introduced to the larger diversity community here at Weill Cornell Medicine and to celebrate our community's commitment to diversity, inclusion, and health equity. It does not have a bearing on the match process, but is meant to benefit the attendees as they make their decision about their rank list. The day consisted of welcoming remarks from various program directors and leaders of diversity at the medical school and departmental level, panels on residency at this institution by the directors and affiliates themselves, then a resident panel, followed by small group gatherings in the education center for applicants to chat with program directors or residents from the residency program of their interest, and all was wrapped with a reception in Archbold Commons.

---

Practicing Health Equity: Theory and Fieldwork in North Brooklyn | January 2019 | North Brooklyn, NY

Practicing Health Equity: Theory and Fieldwork in North Brooklyn is an undergraduate course that was developed by Dr. Sam Beck in partnership with Dr. Susana Morales. This experiential program combines health equity studies with anthropological fieldwork aimed at improving people's lives and sustaining communities in North Brooklyn. Every morning, students attend lectures by Weill Cornell Medicine faculty on the theory of health equity. During afternoon sessions, students apply what they've learned in the classroom as you conduct fieldwork in North Brooklyn, investigate health disparities, and write a final report offering concrete solutions. Moreover, they go into the community and learn about the local infrastructure and mechanisms by which community organizations function from the leaders themselves.

The course was incredible valuable. I learned about the theory of health equity, healthcare disparities, the role of community organizations in health outcomes, and how healthcare professionals an improve health equity. The lectures and fieldwork complemented one another and demonstrated that there is much more to medicine than the clinical aspect. Taking this course has made more interested in working in under-served communities and serving as a patient advocate. I highly recommend this course to anyone interested in inequality.

-Deanna Early, Class of 2020, College of Agriculture and Life Sciences

I enjoyed being surrounded by such supportive, charismatic and inquisitive peers throughout the program. Visiting community-based and grassroots organizations in North Brooklyn and engaging in lecture classes by Weill Cornell Medicine faculty showed me the bridge between public health and medicine in promoting health equity. I am also very grateful to have had Professor Sam Beck as my instructor who encourages his students to be active learners, to be culturally responsive and have a strong commitment to their communities.

-Alessandra Cruz, Class of 2022, College of Human Ecology

Practicing Health Equity is an experiential learning program to expose students interested in health equity to communities in Brooklyn and learn about social determinants of health. In morning sessions, students attended lectures that were delivered by Weill Cornell Medicine physicians and staff from Brooklyn community-based organizations present in the afternoon. Students engage lecturers and discuss disparities in health care delivery and outcomes. Following the lectures, students travel to North Brooklyn in the afternoons and visits carious communities to explore the organization' effort to improve health equity. This experience was eye opening and exciting especially for students interested in anthropology, sociology, public health and medicine.

-Tong Chen, Class of 2020, College of Agriculture and Life Sciences


---

Diversity Center of Excellence Reception

Wine & Cheese on October 12, 2018 at 3:30-5:30pm in Belfer 204 A/B and Skylight Lounge at Weill Cornell Medicine (413 East 69th Street, NY, NY 10065)
Reception Invite
Reception Program
Reception Photo Gallery